LEV – investment products – our own product series
Bars and coins with excellent minting and casted bars with a hallmark – however you'll decide, the purchase of physical precious metal is a established investment. The Leipziger Edelmetallverarbeitung offers you suitable products.
The bars and medals of our own product line are high-quality investment products and a valuable addition to the portfolio of commercially available coins and bullions. With our efficient production processes and modern technologies we guarantee top quality at prices that are close to the commodity price. With a denomination of 1 gram to 5 kg we offer investors the choice to make your investment perfect.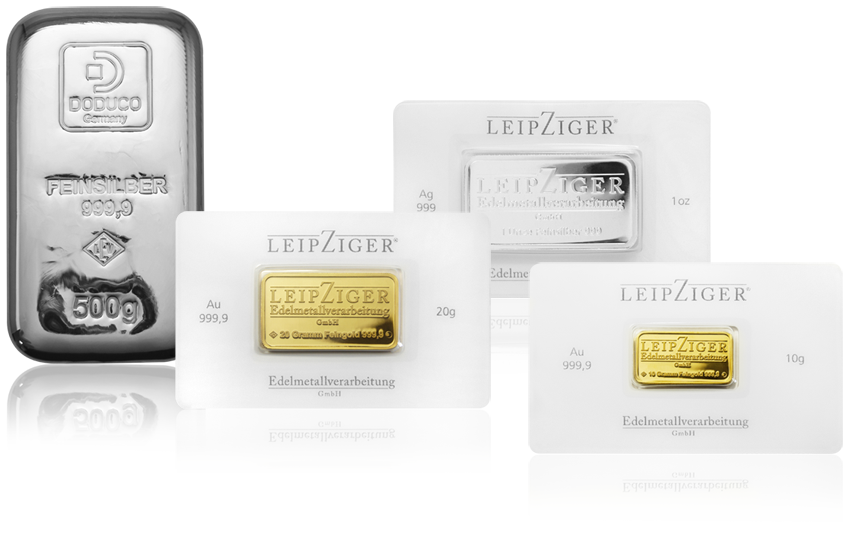 Our edition is only sold to institutional investors or accredited precious metal traders.